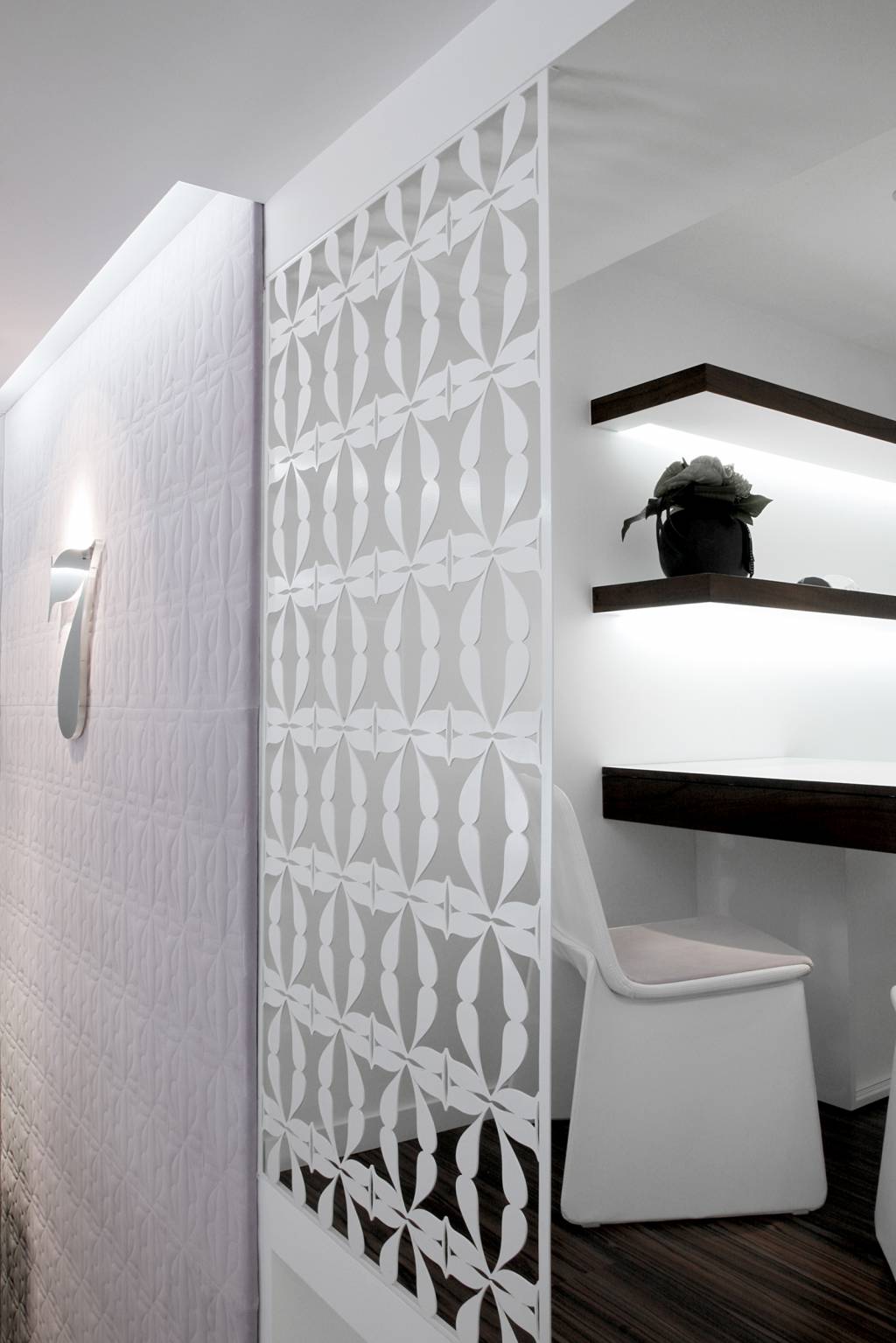 SIE7E JEWELS GALLERY

...
...

"The ART of JEWELLERY"

...
...
We had to create a jewellery exhibition space in less than 35 m2. So, we decided to create a small art gallery like a small jewellery box with every possible detail. As all jewellery boxes have mirrors, we transferred the idea to the project, with a side wall covered with giant bevelled mirrors to achieve the effect of luxury and spaciousness.
It is a gallery of jewels in a small space for jewellers to meet up and exhibit their very special and unique work, which is tailor-made by hand and exclusively designed in diamonds and precious stones. They are endorsed by a long-standing tradition of handmade jewellery and creativity in the design of unique pieces.
Surface area - 35 m2
Location - Valencia. Spain
Photography - Maite Piera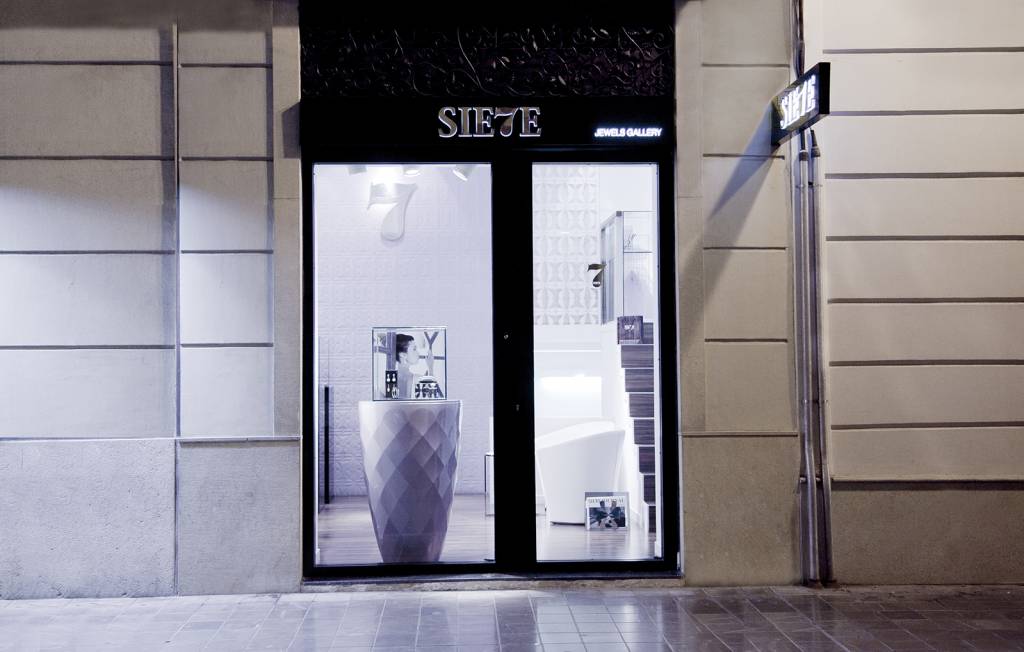 SIMILAR PROJECTS
...